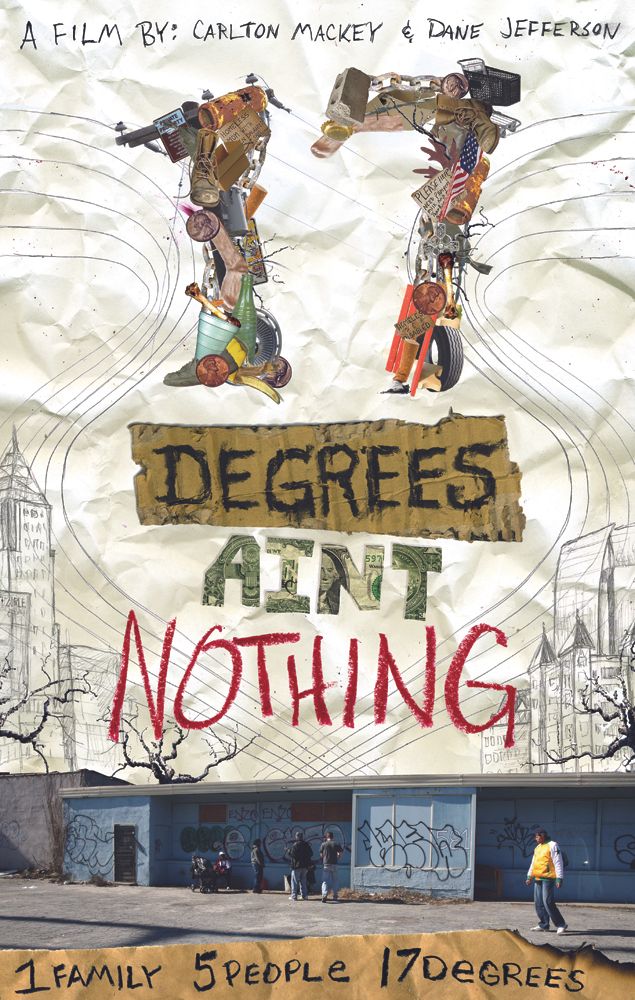 17 DEGREES AIN'T NOTHING by local artist
Dane Jefferson
and me.
This film brings to the forefront issues surrounding homelessness in Atlanta. It places the story of 5 local individuals in the context of a global conversation about the economy, the recession, and the real life impact of it. It is a glimpse into their lives and a peering into our own.
1 FAMILY. 5 PEOPLE. 17 DEGREES.
*This film was formerly titled Living Just Enough for the City from the classic Stevie Wonder song. After an epiphany and some extremely good fortune, I was able to partner with some extremely talented artists who were willing to freely give of their time and talent toward this project. As a result, not only was the title of this film changed, but a completely original soundtrack was developed.
None of the artists were paid for their contributions. They saw their work as a form of advocacy and act of solidarity with those who the film portrays.
BE AN ADVOCATE & SUPPORT LOCAL ARTISTS
You too can be an advocate. 50% of the Proceeds from the Sale of this album will go to the OPEN DOOR COMMUNITY -proclaiming the Beloved Community through loving relationships with some of the most neglected and outcast of God's children: the homeless and our sisters and brothers who are in prison.
www.opendoorcommunity.org

The other 50% will support the local artists who graciously donated their time and talent to this project:
Anthony Gillison
,
Solan Rai
,
Reginald Knowles
, Christopher Rhodes Jr, &
Joshua Watkins



17 DEGREES AIN'T NOTHING WILL BE DEBUTING HERE: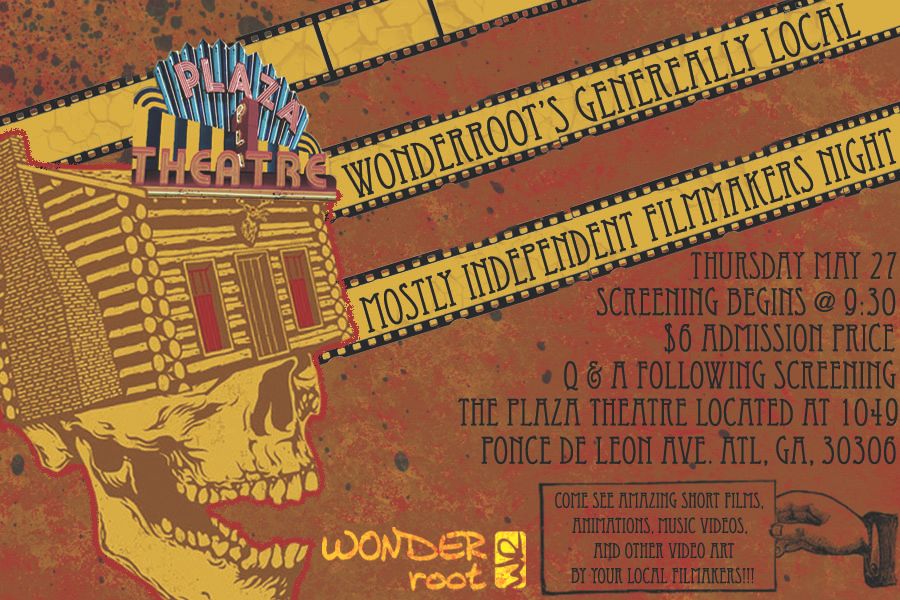 Stay tuned for other screenings and times.