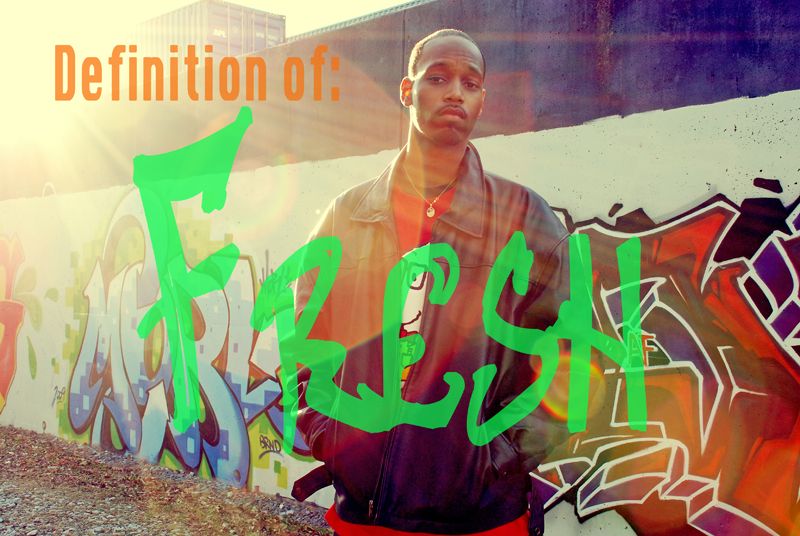 Share
LONI SCHICK
Remember the name. And remember you heard it here first. Hailing from T Dot (that's Toronto in case you haven't had your coffee yet), Loni is quickly earning her stripes as one of the best female hip hop culture and lifestyle photographers in the game.
I had the pleasure of watching her creative mind at work recently as she swung through Atlanta on the third leg of her cross country photo-documentary titled
I...I'm SKY HIGH
. This project will profile the spectrum of hip-hop fans across North America and Canada and highlight the power positive hip hip lyrics have on our lives.
While she was here, she also executed an exclusive photo shoot with my "Partner in Grind" (i'm sure that will be stolen by the end of the day) and
ATL's Best Unsigned Hip-Hop Artist JOSHUA
.
The title of the shoot was the Definition of Fresh. Loni came up with the concept for the shoot and much to her surprise JOSHUA wrote and recorded a song based on that concept the day before she arrived!
Read
Loni
and
JOSHUA
's take of the day.
The Song, The Photo Gallery, and the Behind the Scenes Video for the DEFINITION OF FRESH will be released Thursday March 18, 2010.
Until then.....



Photography by: Loni Schick
Hip Hop by: Joshua Watkins
Beat by: Alex Goose
Video by: Carlton Mackey