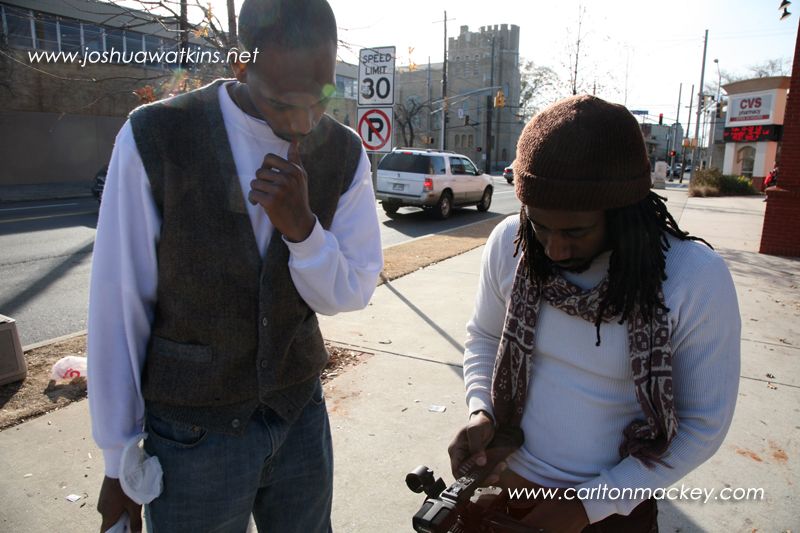 It started with an email from Jaclyn Kress from
InnerTUBE TV
a new YouTUBE news magazine show featuring the rising new artists of YouTUBE. She wanted to feature
VISION Music
Artist
Joshua Watkins
on the site and set up an interview with him. When we went to the site to check it out, we were pleasantly surprised to see that a
link for Joshua
had already been set up in The Buzz Section. The cover art for his latest project,
I HOPE YOU LOVE ME
, was there, but we noticed there was a link to one of his older videos,
THE REBEL
. The song is off of his first album on the
VISION Music Label
called
Chasing Dreams
. It highlights his underground hip-hop roots and showcases his uncanny word play and flow, but doesn't really reflect the style and energy of his new music. If we wanted his presentation to be consistent, we were going to have to change that. We talked about shooting a
NEW video
, but nothing had materialized...until now.
Right then and there, I started coming up with some ideas for a video treatment. Before long it was time to execute. Josh showed up on the set eager and energetic as always. He LOVED the idea for the video and jumped into character immediately. We only had a couple of hours to shoot the first day so we had to make it count. We also elicited the help of some four-legged friends who are always eager to help out when needed.
The second day was even better. Josh and I had already set up a shooting time and location. Before I headed out of the door, I got an email from John Roberson who had just returned from California asking if I had any photo shoots coming up. Perfect timing! I hit him up and let him know that I could do even better than that! He arrived on the scene grabbed the still camera and provided us with these amazing behind the scenes still shots.
Shout out to ATL and all the extras for showing up. Shout out to Maribel Velasquez for the awesome cameo. Big Thanks to Richard the Flower Man! All Day! Shout out to VISION Music's very own Bobby James on the beat. Sorry you couldn't be here, dude!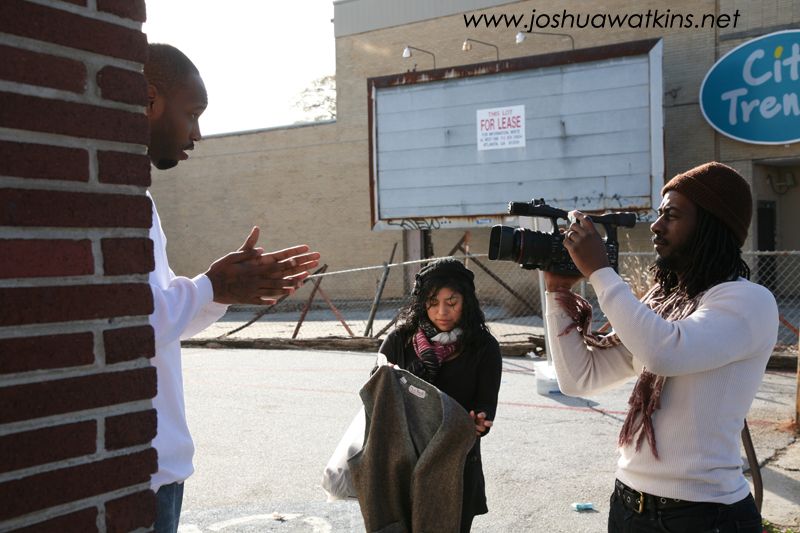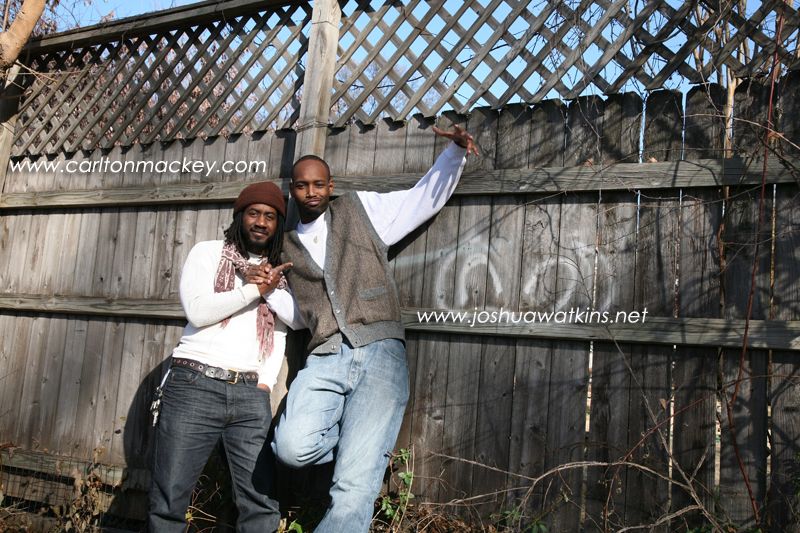 Check out the music video for GoodLuckLove and Great Day by Joshua Watkins from his latest project
I HOPE YOU LOVE ME
. Download 16 Track Album for free at
www.joshuawatkins.net
Beat by Bobby James. Executive Producer:
Carlton Mackey
Video Directed and Edited by
Carlton Mackey