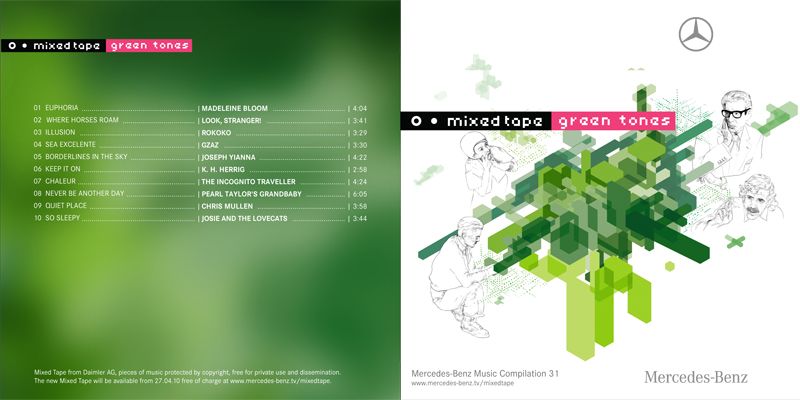 I see now that I've done a bad job of keeping my VISION Philm fans in the loop of things that have been going on outside of VISION Philms. You may recall the music video that I produced for the song, Never Be Another Day that I wrote to the beautiful track by Marco Kalnenek. Since the last time I posted that video on this blog, the song the video was based on has been selected to be featured in a music compilation by Mercedes-Benz called the Mercedes-Benz Music Mixed Tape. This compilation covers a wide variety of genres from soul and indie to electronic and beyond. This springboard has proven incredibly popular with fans, critics, and music lovers alike ever since its inception in 2004.
Please enjoy the music of these great artists from around the world.
DOWNLOAD THE MIXTAPE FOR FREE
.
...and become a
Fan of Pearl Taylor's Grandbaby - Music for the Journey